Meet Dana
Dana Engle has been a realtor for 8 years. Being a military/police child and a military wife for 17 years, she has the experience and knowledge to help similar families. She has been able to help many military families with buying and selling their homes during their relocations. Dana has been working with Homes for Heroes for over a year now, helping military members, teachers, medical professionals, law enforcement and firefighters with buying and selling their homes. Dana received her Bachelors in Marketing in 2006 at the University of Phoenix. Dana has been working with Exit Landmark Realty for almost a year now.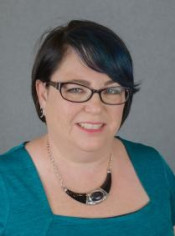 Realtor®
301-934-2022
808-372-0657
301-934-3100
4550 Crain Highway
White Plains
,
MD
20695

Download vCard
Dana Engle Biography
My name is Dana Engle and I was a Military child and wife. What makes me qualified in helping you make one of the most costly and personal purchases of your life? I have lived all over the United States and in Germany. I understand what it is like to move. I have been there and done that. It is not only about a new home, it is about schools, doctors, dentist and yes hair dressers. It's about your family and the activities you are interested in. and about making everyone happy.
Children are very resilient. If the move is approached in a fun fashion it can be easier on everyone. Contact me to get some great suggestions.
I will work with you if you are renting/buying, or leasing/selling your home. I work in Anne Arundel, Calvert, Prince Georges, Charles and St Marys Counties. I love working with everyone, but really enjoy 1st time home buyers and Military families.
My husband and I have owned many homes and lived in quite a few rentals. I became interested in Real Estate while acting as a Property Manager in the late 80's. After making several moves that did not go as I planned I knew that I wanted to help others have an easier transition.
I can truly say I understand if you are having to short sale, complete a deed-in-lieu or if you have had a foreclosure. You see I have gone through all three of these. We bought homes in markets that decreased for various reasons in California, Hawaii and Maryland. I can empathize with you and find the best possible solution to your situation. I have been a licensed Realtor in Maryland for 8 years. I have an excellent relationship with several Title Companies and Lenders. I even know a great Bankruptcy Lawyer. We can all work together to help you. Contact me today to get started.